Tonight (19th of March) saw the successful conclusion of the first CU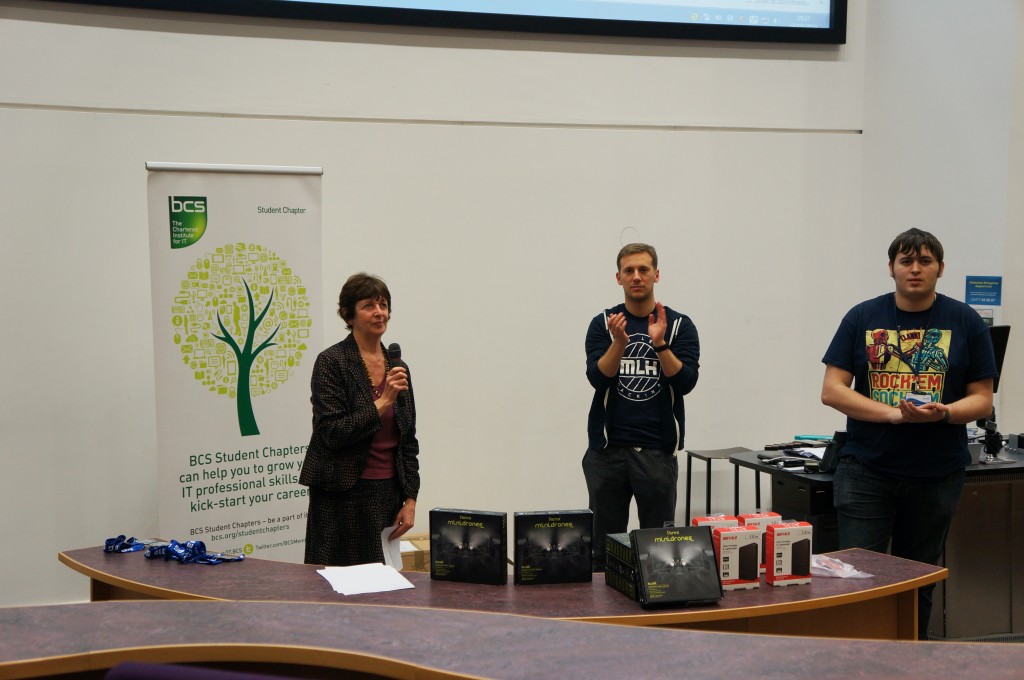 Computer Club Hackathon.  The CU Computer Club is a student Chapter of BCS.  Major sponsors of the hackathon were Major League Hacking, BCS and IET, and Erik Barrow put the event together on behalf of the CU Computer Club.  Thanks are also due to Alex Bucknall from Warwick Tech for sharing his expertise – Alex setup the highly successful Warwick Hack events.
The theme of the hackathon was Entrepreneurship and teams were asked to create an end product and market it. At the end of the hackathon teams were asked to present their products.  The range of ideas presented highlighted the creativity and productivity of the students.
Irene Glendinning, Chair of BCS Coventry was one of the team of judges and presented the first prize to the winning team Ethical Slackers.